BYZANTINE DAILY WORSHIP by the Most reverend Joseph Raya, Archbishop of Aka, Haifa, Nazareth and allGalilee (1916 – 2005), and Baron José M. de Vinck, Doctor of Laws of Louvain University. A 1036 page Hand Missal in black and red, 5˝" x 8", 12,000 copies sold, fourth printing. See the Table of Contents here.
ISBN 0-911726-07-1 – Black imitation morocco hard cover........................................REPRINT NOW AVAILABLE --- $65.00 Order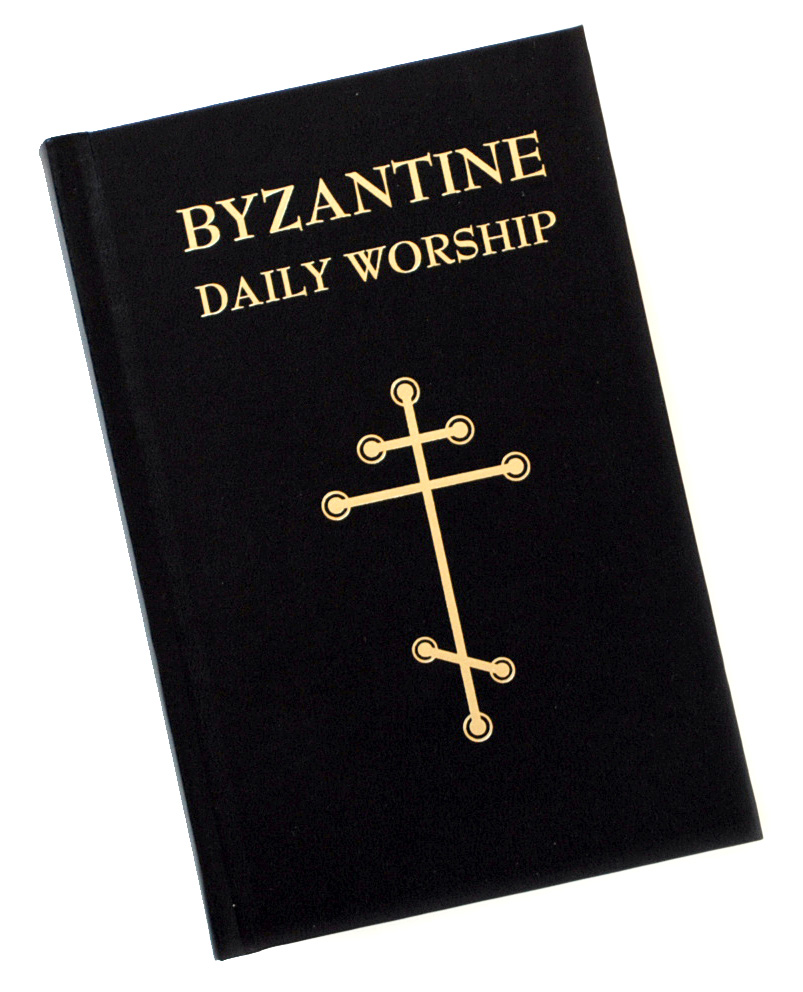 BYZANTINE EPISTLES LECTIONARY (Apostolos) in English, by Archbishop Joseph Raya and José M. de Vinck. 550 pp., black and red printing, 6˝" x 9", two-color border. Pericopes for every day of the year.
ISBN 0-911726-37-3 – red cloth...............................................................................................................................................$150.00 Order

BYZANTINE ALTAR GOSPEL in English, by Archbishop Joseph Raya and José M. de Vinck. 350 pp., black and red printing, 9" x 12", two-color, elaborate border. Pericopes for every day of the year.
ISBN 0-911726-34-9 – Hard cover, red cloth, sewn-binding, with color icon of Christ in Glory.... NOW AVAILABLE -- $175.00 Order
Our Byzantine books are being used by over 1000 churches, Orthodox and Catholic.


"The book that contains the Word of God is most holy and sacred. It is carried aloft in religious processions; it is kissed and venerated in awesome adoration. No binding is too precious to contain it, nor is any print beautiful enough to carry its message. May this new edition of the Book of Life become a bond of peace, a fountain of love and a haven of joy in Christ our God; and may a special blessing from Father, Son and Holy Spirit descend upon all who use it with reverence and faith."
+ Joseph M. Raya (1916-2005) - Former Archbishop of Akka, Haifa, Nazareth and All Galilee